Sometimes, life doesn't happen like we imagined it would.
Most of us just want to be happy, to have good friendships, a romantic partner we love and who loves us, a job we enjoy and find fulfilling, and a family that is supportive and cares for us.  But for so many of us, that's not what happens. 
Life is legitimately difficult and often confusing.
When we were little, most of us didn't think, "yeah, I'll date around a lot, maybe even get married a couple times, never find 'the one,' get saddled with thousands of dollars in college debt, end up in a mediocre job that I somewhat hate, and get constantly criticized by my parents."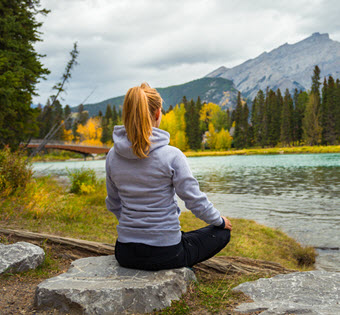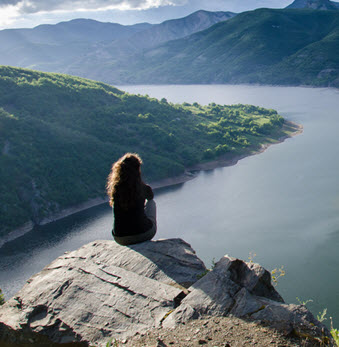 Now let's toss something like depression or anxiety into the confusing mix of life.
Life is already difficult enough on its own.  Struggles with mental health only make it more obnoxious.  You can be experiencing any number of things like depression, anxiety, body dysmorphia, heartbreak from divorce or a breakup, struggles in your career, or even just simply feeling overwhelmed about life.
There is no issue too big or too small for counseling.  It's all valid!
Everyone goes through challenges in life.  You're perfectly normal for feeling, thinking, and experiencing the things that you do.  However, that doesn't just make everything go away or feel better.
Counseling can help.
Together, we will embark on a journey where we will create the judgment-free space you have needed all this time to find relief. You won't have to do this alone anymore. You'll be able to say everything you've been holding back, free of shame, free of guilt.
There is peace and comfort for you.  You don't have to do this alone anymore.  It would be my honor to support you!
Now in network with Aetna, United Healthcare, Oscar, Oxford, and Cigna insurance companies!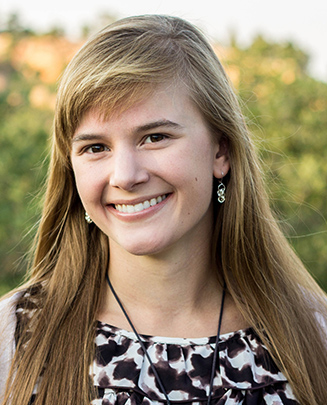 Meet Tasha
Take a deep breath. I'm glad that you're here! I will help you engage in deep but compassionate self-exploration to better navigate what's going on in your life.
I know I might look young to some of you, but I have been studying psychology since 2009 and practicing since 2016.  I will use my strong background and knowledge to help you accomplish your goals!
You'll learn how to better love yourself and provide the self-compassion that you need. From this new place of self-understanding, you will be able to go forth on your own with confidence that you can navigate life's challenges.
Give me a call, and let's figure this out together!
"Ms. Domashovetz is a great therapist. She's very knowledgeable and approachable. I would definitely recommend her as an especially great fit for teens and young adults exploring identity, professional or interpersonal concerns."
"Tasha Domashovetz has been absolutely wonderful for my teenage daughter! 10 stars would be more appropriate. Tasha continues to go above and beyond to ensure that my daughter's needs/wants/safety are acknowledged and put first. I searched for months to find a therapist for my daughter who has been struggling with depression, traumas and family matters that needed professional care. Tasha from day one, went above and beyond to help with insurance issues and my daughter's care. Tasha has always put my daughter's needs before the insurance, payments, or anything that would prevent care. I am so thankful that Tasha has been involved with my daughter's care. It has been almost 2-years that my daughter has been working with Tasha, and the results have all been in my daughter's favor. My daughter talks so highly regarding Tasha and the care that she is receiving from her. It has been a delightfully pleasant experience working with her. Along with my daughter, we would both highly recommend Tasha for your teen. Tasha is friendly, patient, kind, approachable intelligent and attentive to the child's needs, and family. We are so grateful for the role that Tasha has played in our family's lives. Thank you, Tasha!"
*All reviews posted with permission*